about me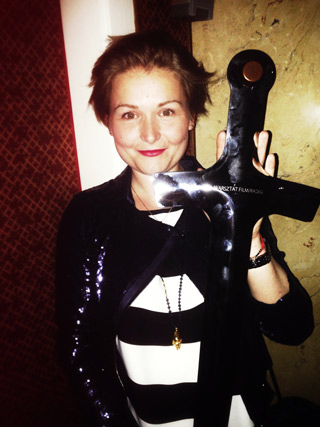 I was born in Lódź (Poland), but spent the majority of my life in Spain, Mexico and France. I had been playing the violin for 12 years, then suddenly decided to become a film editor.
After working in that capacity in Paris for a few years, I came back to Poland and spent the next six years editing as a freelancer.
In 2006 I joined Platige Image and in 2009 took over the Senior Editor position. Platige Image is an internationally recognized post-production company, with over 200 awards and honors such as four Main Prizes at the SIGGRAPH festival, the British Academy of Film and Television Arts (BAFTA) Award, an Oscar nomination, the Golden Palm at Cannes, and the Golden Lion at the Venice Film Festival.
During my journey around the world, I've mastered five languages and a bit of sailing and diving.
My filmmaking qualifications were forged at the BTS Audiovisuel in Bayonne (France), the famous Lódź Film School PWSFTviT (Poland) and at the Editing Master class at the EFA led by Hervé Schneid (Berlin). I have also been a member of PSM, the Polish Association of Editors for the past ten years.
Since 2010 I have also become involved in the academic aspect of film making. I teach an editing master class at the CENTA School in San Sebastián (Spain) and have done so ten times already.
I've been a member of the European Film Academy since 2015. And became a Board Member of PSM (Polish Editors Guild) in the same year.
My most recent projects include "Future Revolution" concert edition for DisneyMarvel, Pawel Borowski's latest feature film and Bell's renowned "There will be fire" commercial.
Among the awards I have obtained, the most prominent ones are: the best editing award in Los Angeles by MIFF for the film "Zero" and several awards at the prestigious Cannes Lions Festival and at the Polish Association of Marketing and Communication Festival.
With time, I have also started to take over the director role. I have directed promo materials for events, such as ,,Romeo and Juliet" or "Polita" for Platige Image, also numerous film trailers and international ad agency promo reels.
---