about me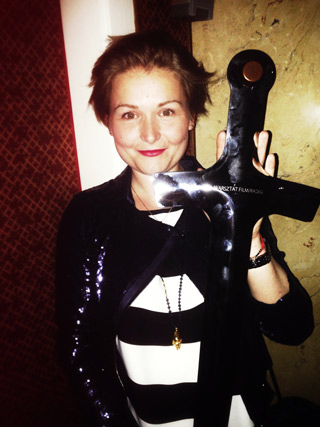 I was born in Łódź (Poland), but spent the majority of my life in Spain, Mexico and France. I played the violin for 12 years when out of the blue I decided to become an editor. After working in Paris for a few years, I came back to Poland and spent the next six years editing as a freelancer. In 2006 I joined Platige Image and took over the Senior Editor position in 2009. Platige Image has been internationally recognized with over 200 awards and honors such as the Main Prize at the SIGGRAPH festival four times, the British Academy of Film and Television Arts (BAFTA) Award, and was nominated for an Oscar, the Golden Palm at Cannes, and the Golden Lion at the Venice Film Festival.
On my way round the world, I learned to speak five languages and also how to sail and dive. My filmmaking qualifications were forged at the BTS Audiovisuel in Bayonne (France), the famous Łódź Film School PWSFTviT (Poland) and at the Editing Master class at the EFA led by Hervé Schneid (Berlin). I have also been a member of PSM, the Polish Association of Editors for the past ten years.
The rest is like a whirlwind romance – I love editing, I love travelling, I love the people I work with, I love learning about my greatest passion and I talk way too much.
Since 2010 I have also become involved in the academic side of film making – one of the courses I'm teaching is an editing master class for the sixth time at the CENTA School in San Sebastián (Spain).
In the last few years I received five awards at the KTR Festival for editing commercials, several nominations for editing documentary films in France and Sweden, and the MIFF Award for Best Editor in Los Angeles.
In my career as an editor I worked on numerous commercials, multiple TV series, a handful of documentaries, a few television movies and two feature films. The most recent film I worked on was "ZERO."
Since 07.2015 member of the European Film Academy. Since 06.2015 Board Member of PSM (Polish Editors Guild).
---